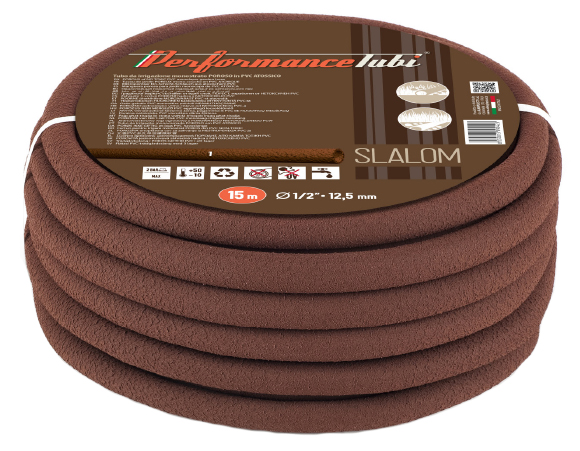 Project Detail
SLALOM




POROUS of NON TOXIC PVC MONOLAYER
The Slalom hose is ideal to irrigate flowerbeds, vegetable gardens and green houses avoiding water wastes. This system delivers water evenly allowing savings up to 70%.
It can be used both overground and underground and works with low flow (P.E. max2 Bar).
Provided with a sealing top and connecting device.



Monolayer in NON TOXIC brown PVC