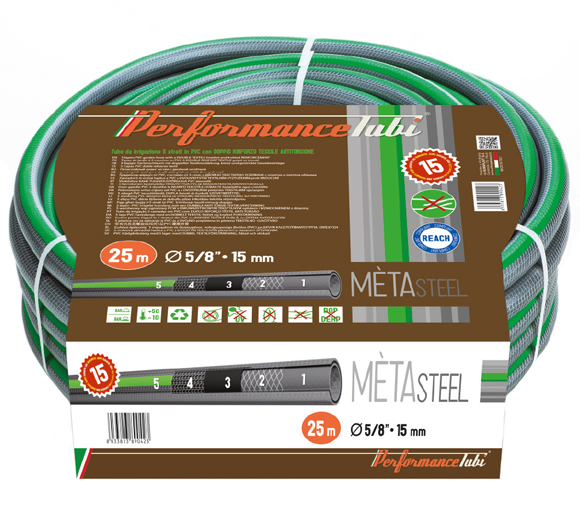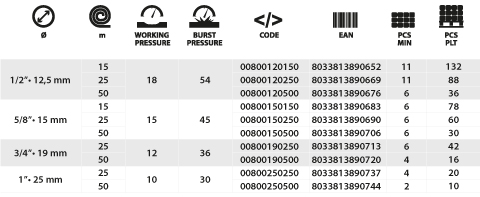 Project Detail
MÈTA
steel


5 layers PVC garden hose with a DOUBLE TEXTILE braided and knitted REINFORCEMENT ANTI-TWIST
The combined braided and knitted reinforcements provide the Meta hose with some unique features.
Raw materials of the highest quality have been used to realise a hose which is both flexible and strong.
Capable of exceptional performances it is highly resistant to strong water pressure.
Suitable for the most demanding tasks.





Inner layer in REACH compliant transparent PVC
Braided reinforcement in polyester
Intermediate layer in REACH compliant black algae proof PVC
Knitted reinforcement in polyester
Outer layer in REACH compliant metallic transparent grey PVC with a matt green coextruded PVC stripe